Description
LATE PLEDGE OPEN TILL MAY 31
When buying Call of Madness, please enter the selected language version in the NOTES (English / German / French / Polish).
Delivery date: September 2021
Call of Madness is a competitive game for 1 to 4 players aged 14+ and the average game time is 60 minutes where players are cultists defending themselves against investigators from H.P. Lovecraft world. The authors of the game are Szymon Maliński (author of the game Paranormal Detectives) and Bartłomiej Zielonka and graphics by Radosław Jaszczuk. 
During the game, we play the role of the priests of the Cthulhu cults who are trying to summon the Great Ancient One and they are hampered by both investigators and other cults. Receive the powers and blessings of the beings of the world of H.P. Lovecraft by sacrificing your cultists. Use your new powers to destroy investigators and accelerate the annihilation of enemy cults! No game will be the same with madness markers, unique decks of gods cards, and constantly discovering new connections between played cards. Emotions during the game will reach their peak many times, but remember not to let yourself go mad before summoning the Great Ancient One!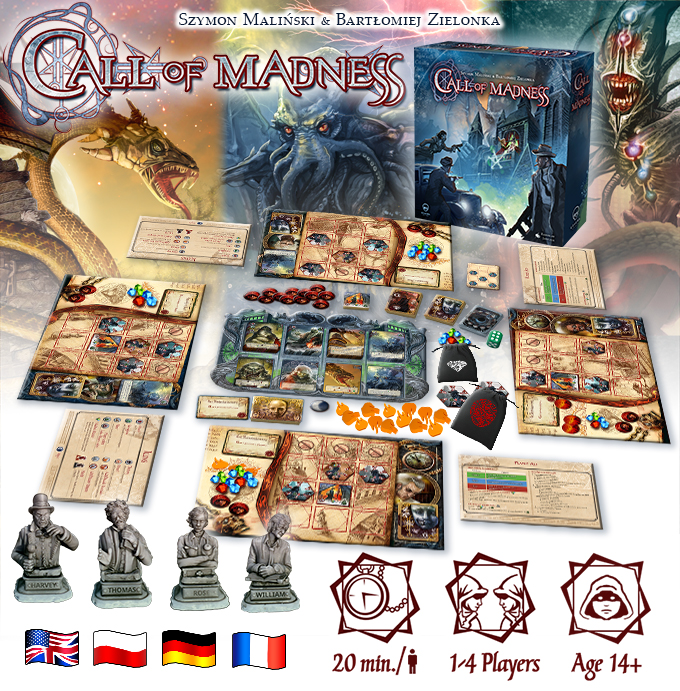 This is Kickstarter version with all unlocked Stretch Goals included!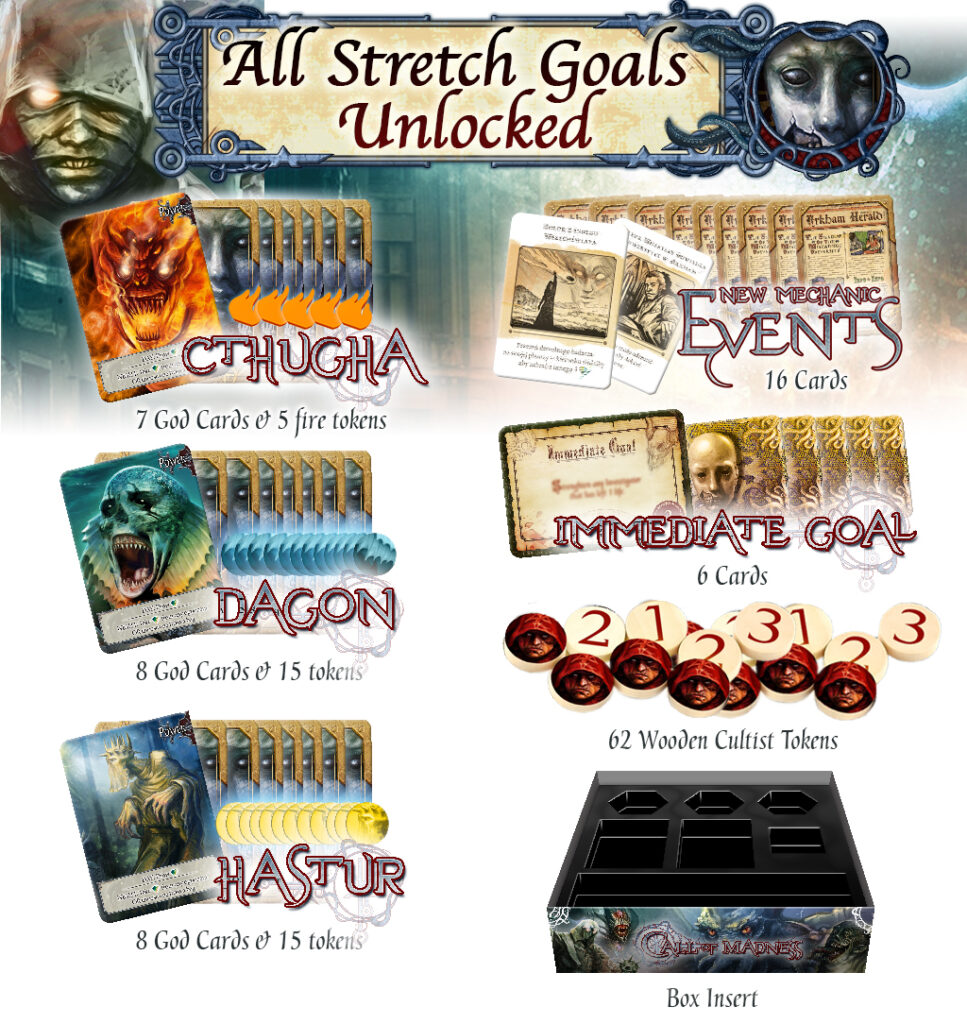 INSIDE THE BOX